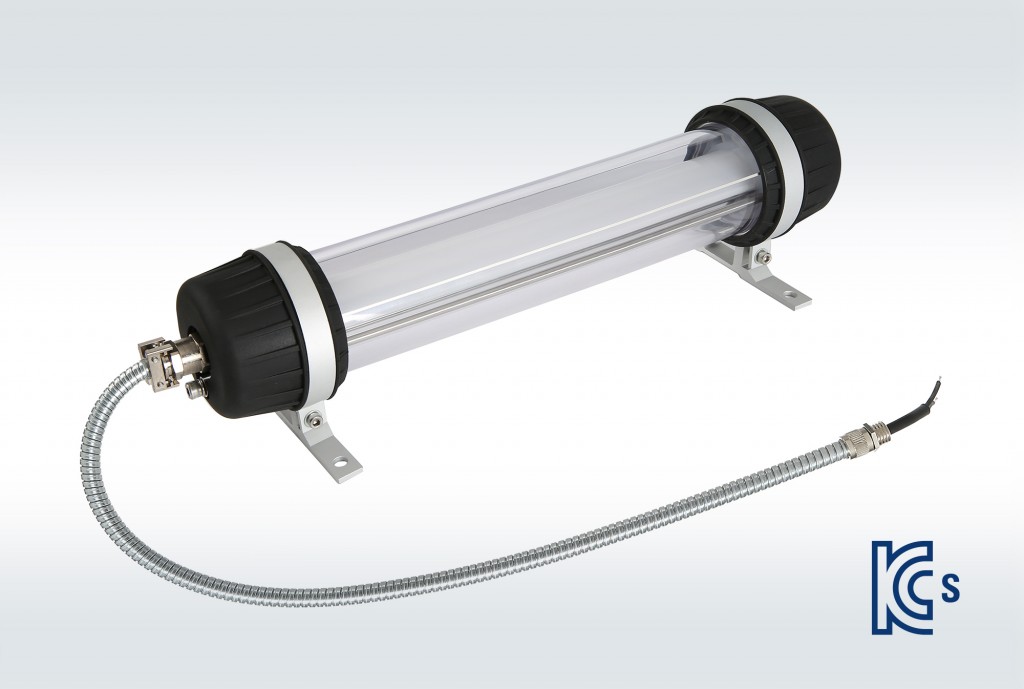 Qlight announces the acquisition the KCs certificate issued by Korea Testing Laboratory(KCs), for our newly introduced QLEX-350, explosion proof LED work light on July 24th, 2018. 
Our QLEX-350 is a Exd II CT6 grade product used in hazardous explosive areas. The product features enhanced durability and excellent enclosed structure with aluminum housing and polycarbonate lens tube. Especially, it is carefully built considering user's convenience featuring a 360° rotating lens tube that enables users to adjust work light angle as desired even after installation.
Qlight's carefully designed and managedf explosion proof products from development to shipment are facilitated by the use of our own explosion proof testing facilities. This R&D test facility complies with the strict IEC17025 standard which allows us to quickly improve the quality and reliability of our explosion proof products to meet many of the world leading industry standards bodies.