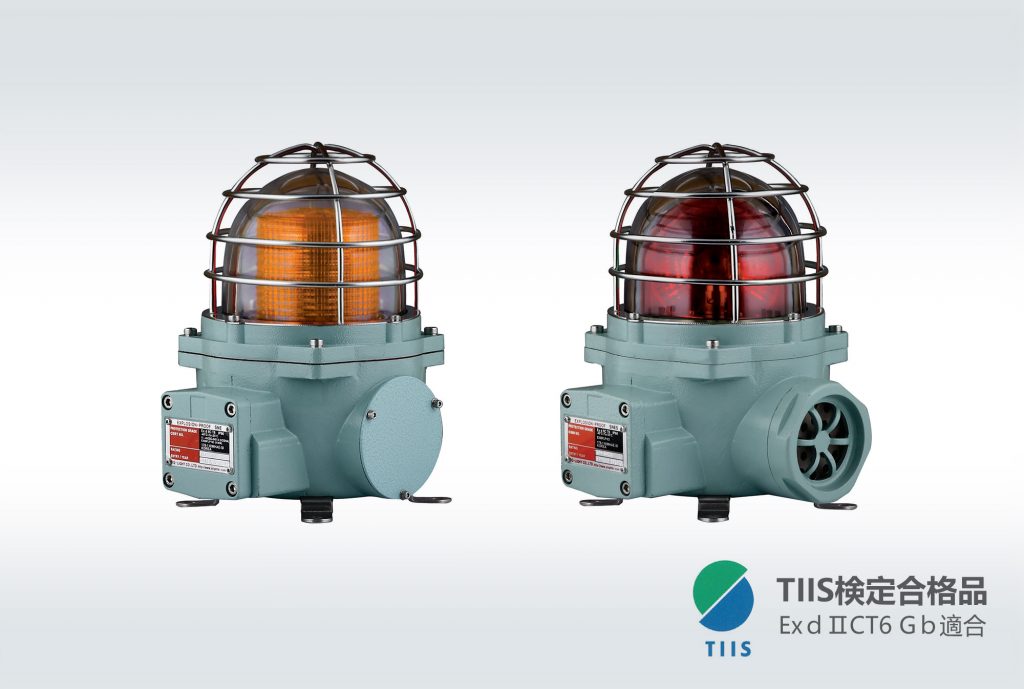 Qlight announces the acquisition of explosion proof certificate issued by Japan Technology Institution of Industrial Safety (TIIS) for our new SNEL/ SNESLR series explosion proof LED warning light on July 26th, 2018.
Our SNEL/SNESLR series warning lights are a Exd II CT6 grade explosion product used in hazardous explosive areas such as Zone1 and Zone2.
Qlight's carefully designed and managed explosion proof products from development to shipment are facilitated by the use of our own explosion proof testing facilities. This R&D test facility complies with the strict IEC17025 standard which allows us to quickly improve the quality and reliability of our explosion proof products to meet many of the world leading industry standards bodies.